Discussion Starter
•
#1
•
Going to get parts on order and as soon as they arrive, I'll get started on a rebuild.
The timing of things couldn't be more peculiar. Just stumbled upon a posting online about rear drum brakes and realize that's exactly what I've been noticing lately on mine.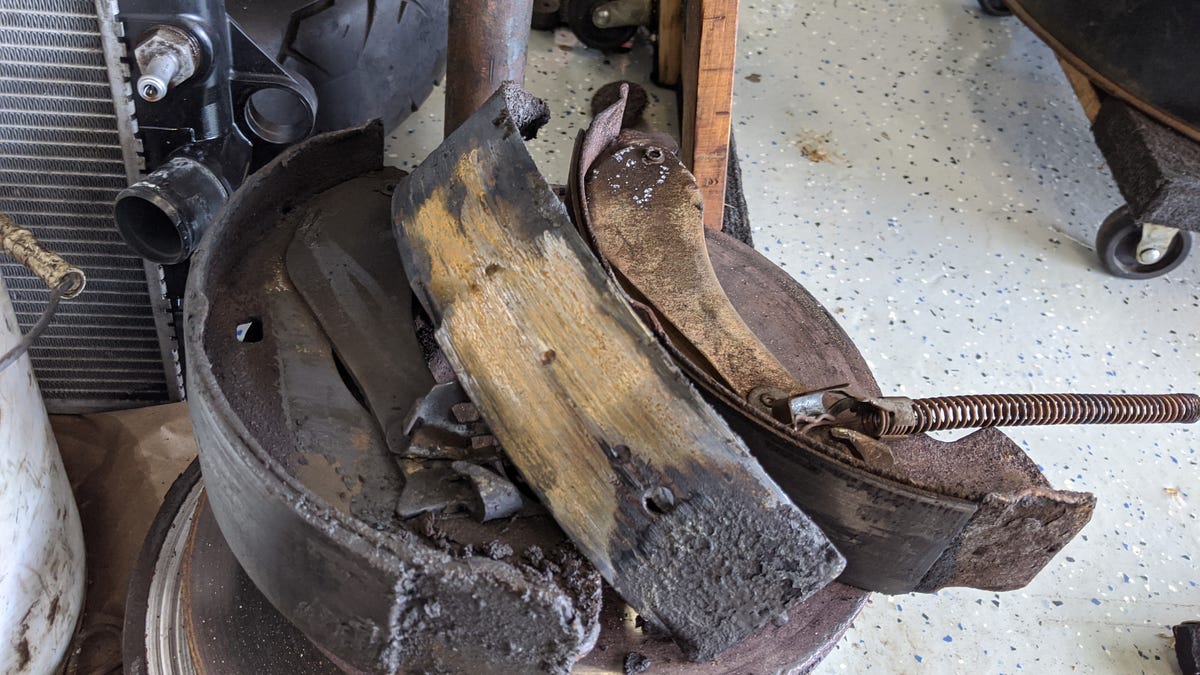 I've been trying to figure out for a few weeks why my front left brakes were making a horrible grinding sound. The front rotors calipers and pads we're all done last summer. I couldn't find anything wrong.

oppositelock.kinja.com
Hopefully won't get stuck while doing the job. Should be fairly easy anyway. Best of all, I'll have new shoes, hardware (springs and pins) and wheel cylinders.
Guess I was assuming this was just PB Blaster that dripped down when working the bleeders loose. Could possibly be brake fluid if cylinder is starting to leak/fail.