I'm considering the Rio Sedan and had some questions on rims/tires - Sorry if these have been answered elsewhere, but I didn't seem them.
Ideally, I'd like to get an SX with the beige interior, but Kia doesn't sell them that way.
I'm considering an EX Convenience - but I'd prefer machined alloy or polished alloy wheels over painted alloys.
I really like the LOOK of the SX wheels and could purchase those for it, but I didn't like the ride of the 17's (compared to the 15's) when I test drove one and there aren't a lot of tire choices in that size.
I like the look of
TireRacks SportTuning T6's
, but they only come in 16-inch and larger sizes.
(Actually, they DO come in 15-inch sizes, but TireRack said the offset and center bore wouldn't work on the Rio).
First question - Does anyone know of an inexpensive polished alloy 15-inch rim that will fit the Rio? I think
this Acura wheel will fit
, but it's about the same price as the Kia Rim - and I'm not crazy about having an Acura logo on the rim (although it is better than some of the options). (But TireRack said OEM Acura wheels won't work on it also).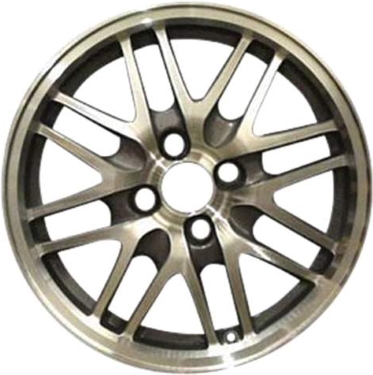 Second question - If I went with the T6's, TireRack recommends 195/55R16's, but I'd rather go with 205/55R16's. Has anyone used these or have any reason that they wouldn't work. (I know they are about a 1/2-inch taller than the stock tires.)
Thanks in advance!!!