I painted my calipers today. Procedure is very simple. Fortunately I have access to a hoist at our school. I have done this with several vehicles and never had any related brake issues.
Once wheels are removed I use brake cleaner and a coarse wire brush to remove as much rust and oil as possible being careful not to damage the caliper slider boots and bleeder screw and its cap. I'm also careful to avoid removing the 'beneficial grease' from the sliders etc. I do this cleaning 2 - 3 times. I then tape off the rubber bits and use newspaper to cover the surrounding area.
I use BBQ paint in aluminum/silver color and apply about 3 coats 10 - 15 minutes apart. Nice thing about the BBQ paint is that it doesn't have to fully cure and it does cure with heat so a bit of driving and you're good to go.
I have done this on several cars and it usually lasts close to a year. Some parts wear off a bit but each time you repaint more and more stays making touchup very quick when you do, say, a wheel rotation. I've even popped into a service bay with my paint can if I happen to be having shop doing the rotation. Occasionally, I have gotten a few strange looks but for the most part the techs are strangely interested and they usually comment on how good it looks. Anyway, it's incredibly durable paint and makes washing a breeze.
Here are a few pics of My '12 Rondo's calipers...
Prepped caliper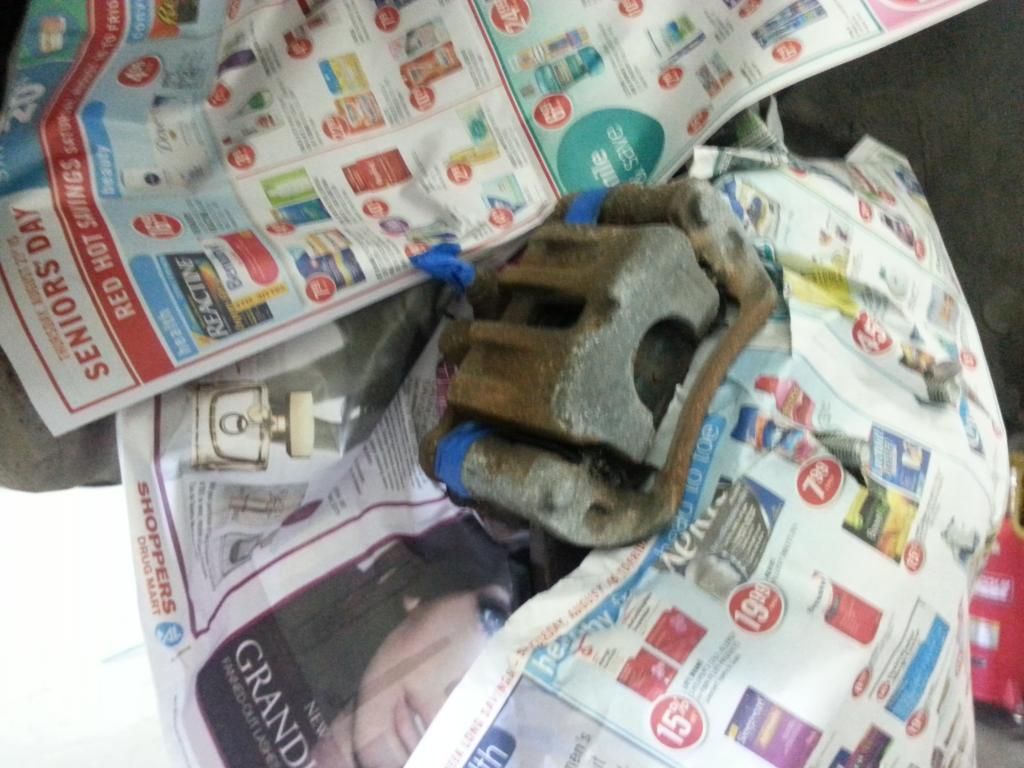 Painted caliper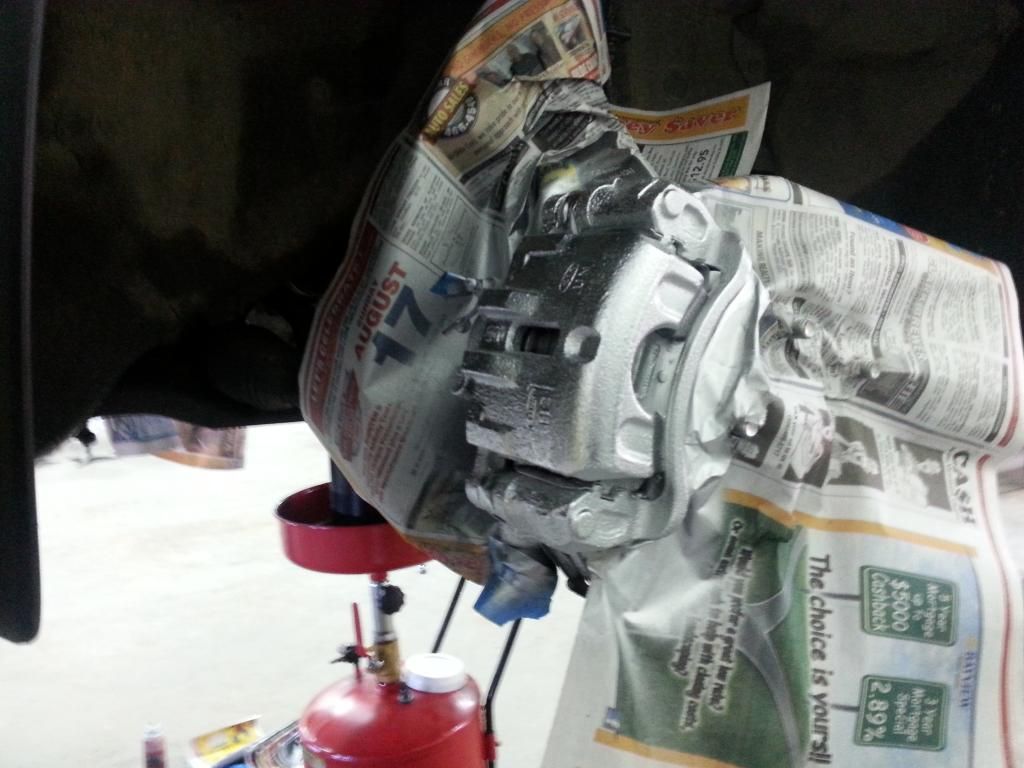 Driver's side calipers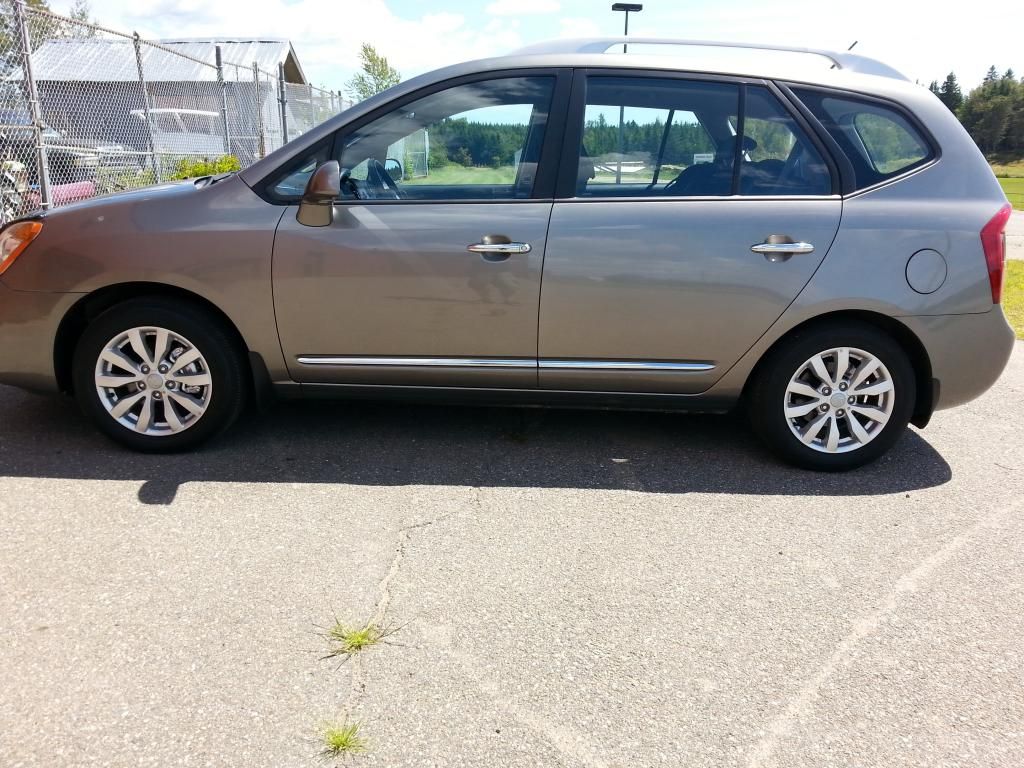 Driver's front caliper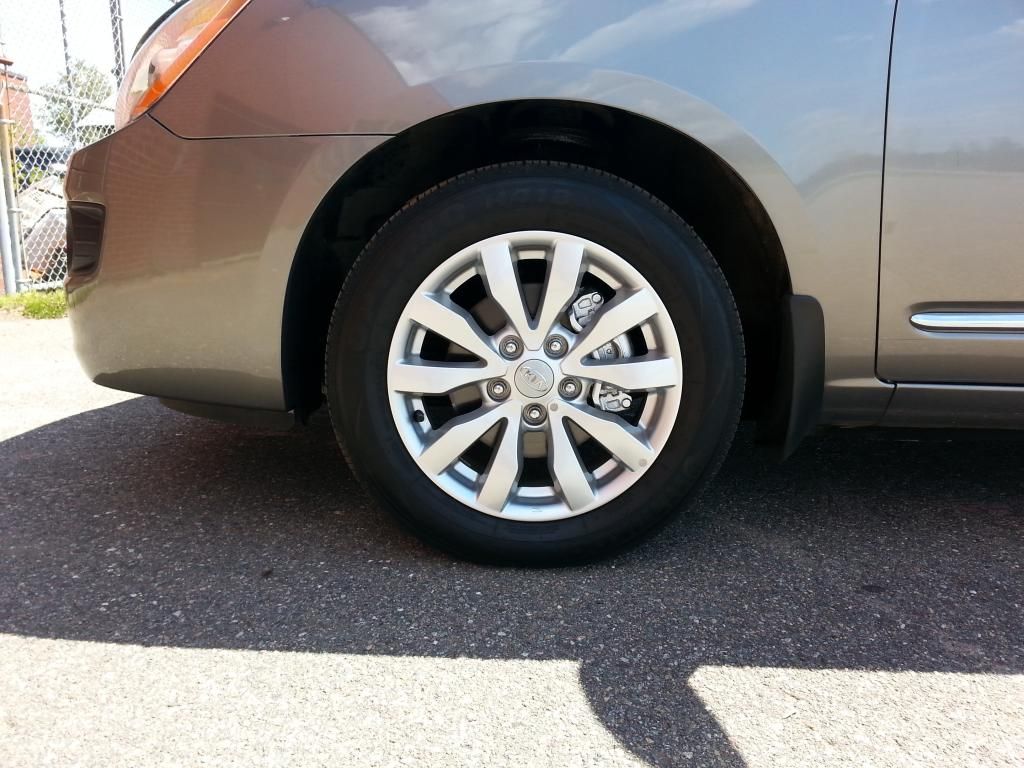 While I had the car on the hoist today, I also drained off another 4L of ATF and replaced with Kia SP-3. That's 2 flushes over the last couple of days.