2012 Kia Optima SX, 2014 Kia Cadenza
Discussion Starter
·
#1
·

We want to provide ALL NEW Members with a great start to the forums and a happy welcome to this platform. As such, we have decided to offer EVERY NEW MEMBER an AMAZING Deal on the 3.0 K Emblems for your Cadenza.
To Order, just send payment for your order via PayPal to
[email protected]
or check out our website.
Home
We have a few different options and pricing is as follows and includes shipping to US and Canada:
Kia Cadenza 2pc Set: $19.95
Kia Cadenza 3pc Set: $29.95
Front
Rear
Steering Wheel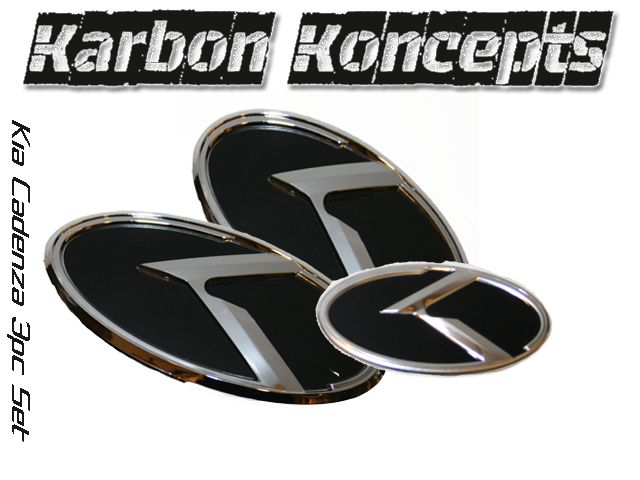 Kia Cadenza 7pc Set: $49.95
Front
Rear
Steering Wheel
Wheel Caps
Kia Cadenza 8pc Set: $59.95
Front
Rear
Steering Wheel
Wheel Caps
Rear Trunk Lid - K7 Emblem
Kia Cadenza K7 4pc Set: $39.95
Front
Rear
Steering Wheel
Trunk Lid Emblem - K7
Kia Cadenza K7 7pc Set: $69.95
Front
Rear
Steering Wheel
K7 OEM Wheel Caps
Kia Cadenza K7 8pc Set: $79.95
Front
Rear
Steering Wheel
K7 OEM Wheel Caps
Trunk Lid Emblem - K7