Like many others I am intrigued by these exotic nice bright LED map lights. But unlike most I didn't have a fixture to begin with as The RIO5 LX MODELS don't have front Map Light just the middle Dome light : [MOD deleted text]
I installed it myself . took me about an hour with some ghetto ass tools and cost for twin dome light with sunglasses holder was only $12
http://i1290.photobucket.com/albums... RIo5 2013 Sweetness/IMG_20121119_080723.jpg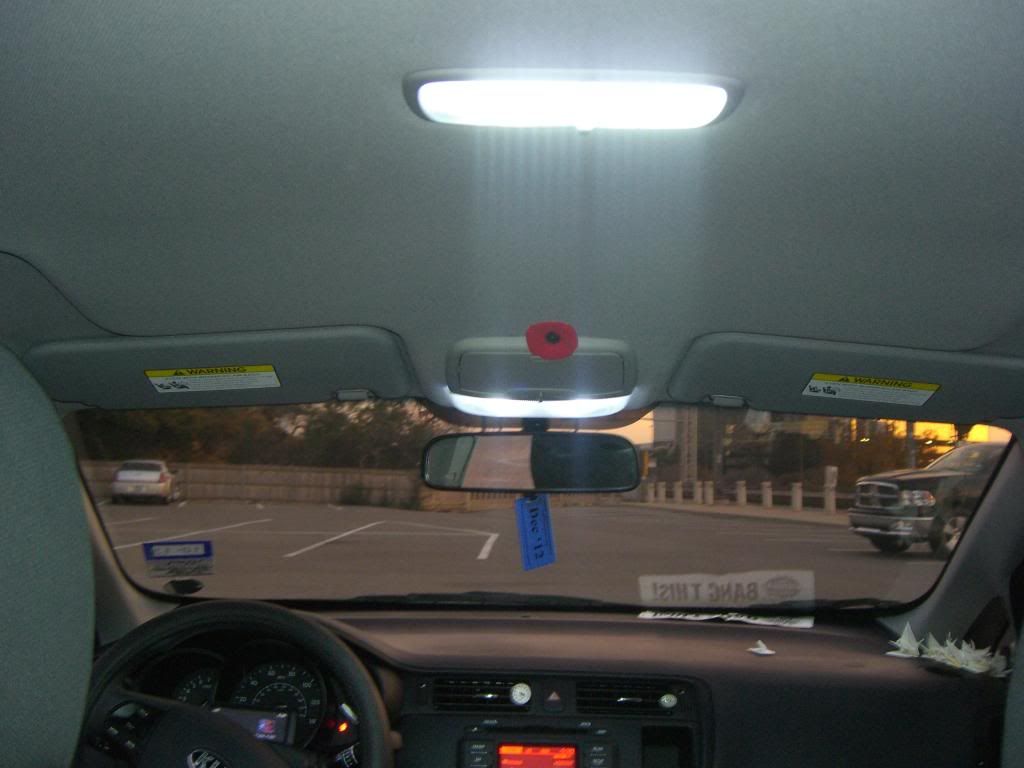 I accomplished this mission for $12 took me less than an hour.
got the Kia RIo 2003 twin map light with sunglasses holder and even color matches. from the junk yard
http://www.picknpull.com/locations
check their car inventory use 2003-2005 map light.
it fits purrrfect on the hump where the map light suppose to go on new kia rio5 2013 LX
wiring is simple just connect it to center dome light and run it thru the ceiling toward the front after you taken off visors, visor holders and rear view mirror, you can tell right away the lip of the upholstery ceiling gently pull it down to reach wiring you ran from dome light. I taped wiring to a tent pole is flexible, thin and sturdy to push wire to front from the center dome-light after you unscrew n remove the center dome light fixture. them make an smaller outline of 2003 map light fixture, and trace with pencil on the hump of ceiling and saw the hole out. i used a wine bottle opener on one side has a small saw lol. make the initial hole smaller then it should be so you can work your way out a little at at time. then when is perfect fitting and centered connect wiring to map light test it to make sure turns on and mount it on ceiling, screw back the visors, their holders n mirror as well center dome light and enjoy. ps led from amazon for like $3 depending on size.
I will post better pix later. I also installed 2 extra led lights in the trunk on each side cost $3 and super bright now. as well led on dome light for like $4 each i used 2 , even the glove compartment has led