Hey... Alex here. I have been trolling around here for awhile, finally thought I would post some stuff. I had a 2003 Hyundai Elantra GT and sold it for a 2008 Kia Optima 2.4 LX back in February 2009 with 12,000 miles on it.
Before pic: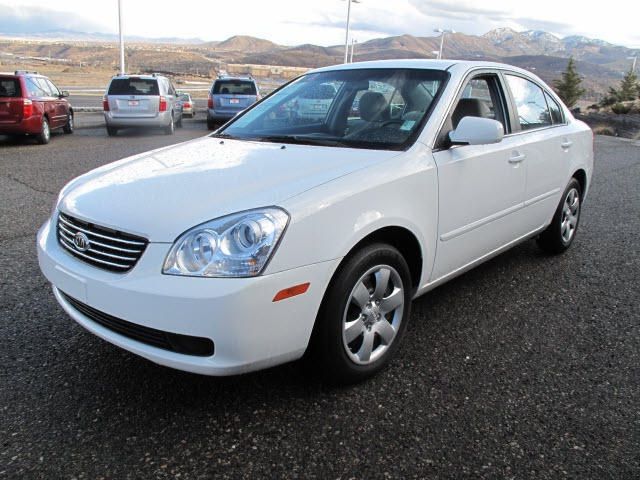 She now just has a smidge over 100,000 miles, but has been a great car with not one problem yet, besides a recall for airbag clock-spring and a bad oil pressure switch. I have used Green Earth Technologies bio-synthetic oil the entire time (which many don't seem to think is good), but I disagree.
Some things I have added or changed.
-Factory fog lights
-Kia small hood guard
-EX Black grill
-EX Black Headlights
-Splash guards
-EX Black Leather Seats
-Chrome trim around vents and shifter
-5% tint rear, 50% front
-Curtiss Trailer Hitch
-Lip Spoiler
-Hyundai Santa Fe 18" rims (summer use only. Steelies with Hubcaps/Snow tires for winter)
-Ultrastart Remote Car Starter
-Self Installed Pop-up Sunroof (PITA)
-All interior lighting changed to LEDs, along with the clearance lights and license plate lights, and front bumper clearance lights
-6000k HID low beams, and 8000k fog-lights
-Night-shades tail lights
-Ventvisors for the doors
-Kia Floor mats
-12", 30 LED strips mounted in each headlight and wired to clearance
-LEX 24, and 'K' Emblems
-Fumoto Quick-drain oil Valve
-2009-2010 LED Mirros
Current pics: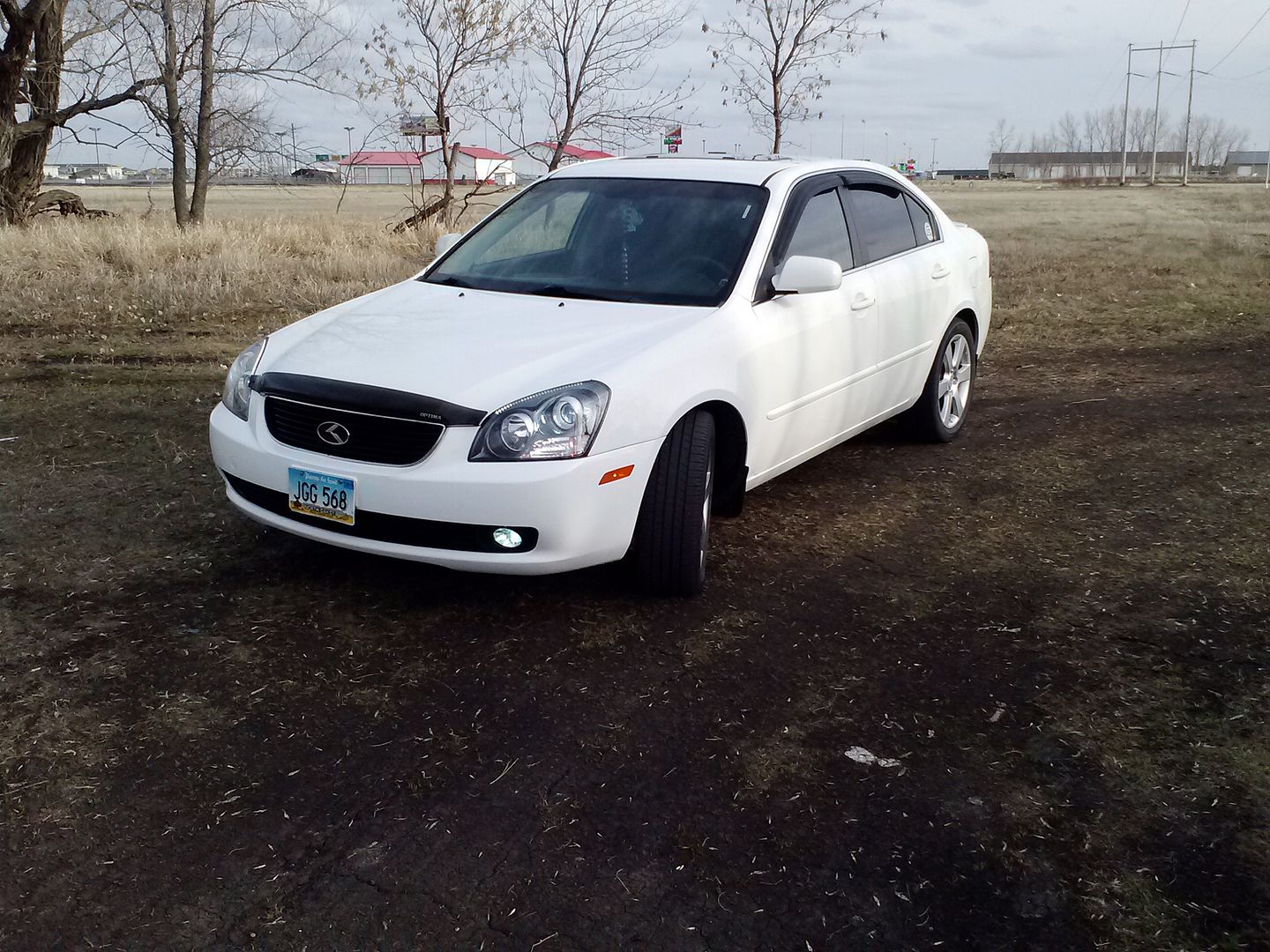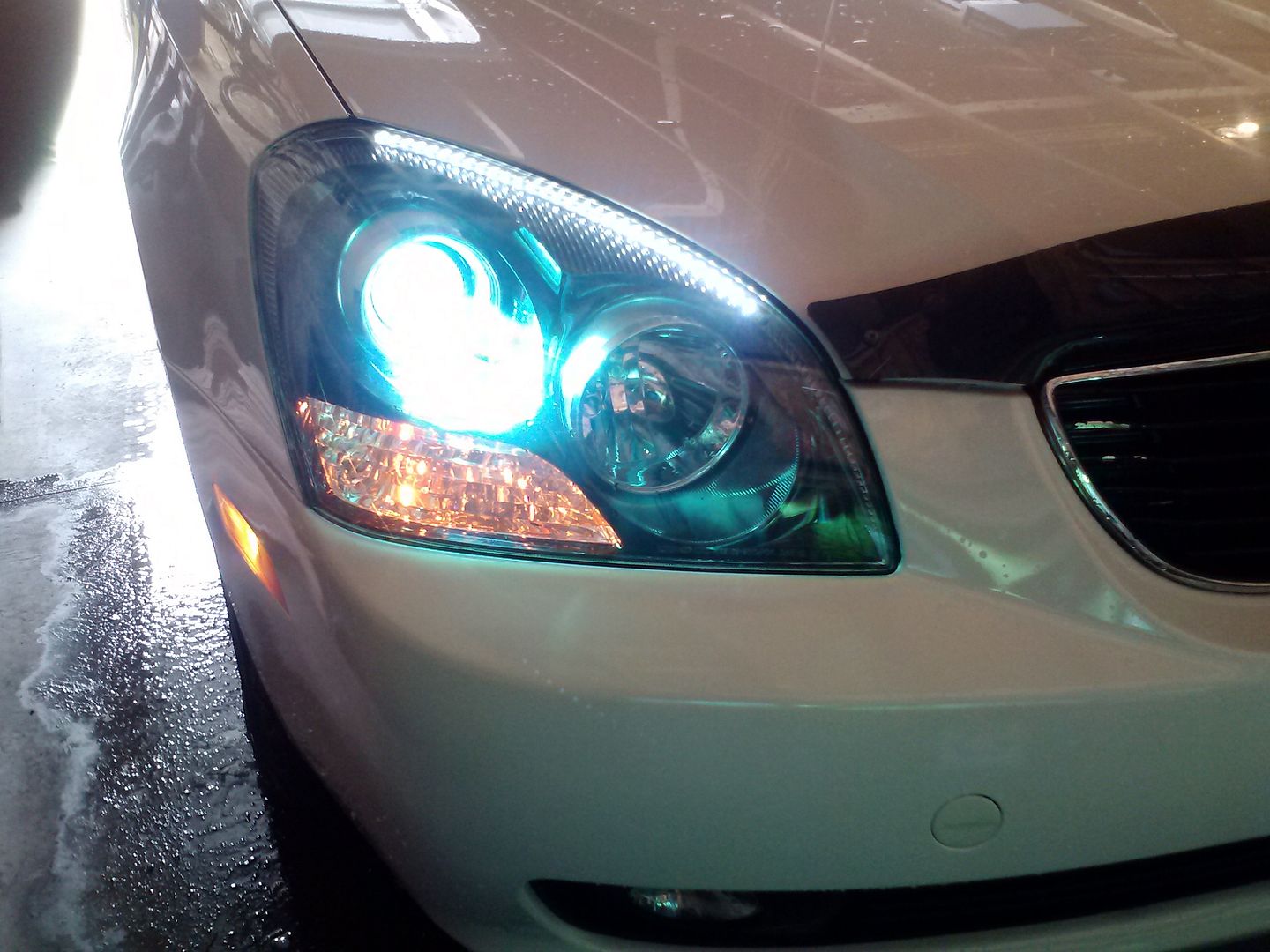 Next up:
-Installing new front struts, rear 'shocks'.... don't know what else.
Nice to meet you all......