Distributor "O" Ring Replacement 96 KIA Sephia GS
…. Noticed I was adding oil more often than I thought I should. Come to notice I had a leak under the distributor dripping down on the upper radiator hose.
Easy fix.
…. Make a scratch MARK approximately where the blue arrow is so you don't lose your timing.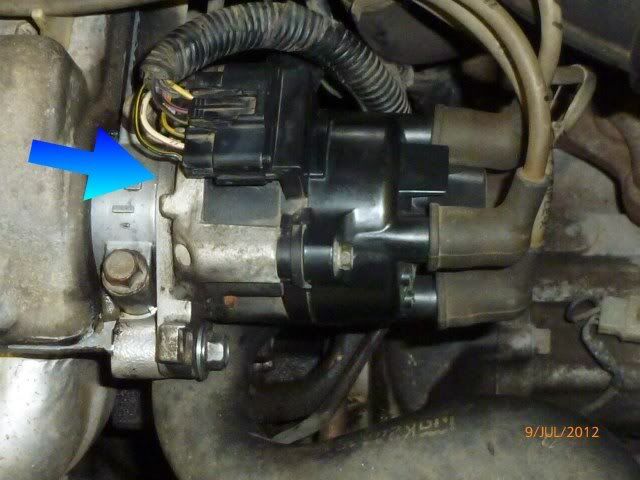 .
.
....Remove the electrical connector plug from the top of the distributor 1st. A bit tight, be careful work it out slowly.
….Remove the two horizontal bolts and the distributor slips right out.
….The two almost vertical bolts hold the bearing for the cam shaft. Do NOT touch these. The distributor plugs into the back end of this cam.
.
.
…. You can see how the oil has dripped down on to the radiator hose and further down on to the engine.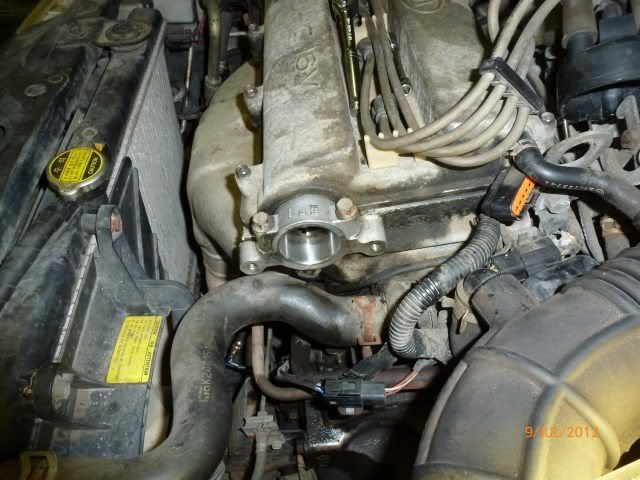 .
.
Continued onto the next post.
.