Mineral Silver 2015 Kia Sportage SX-TURBO!
Ahoy Shipmates!
After a severe accident with my 3-Month Old 2012 Kia Soul last year
($10K in Repairs...)
, it just wasn't the same afterwards. Too many Rattles and Noises, that weren't there before. After 9 Months of Paperwork, the other Driver's Insurance paid us enough of a Settlement, that I was able to pay off my car.
So, on May 10th, I traded it for my New Sportage. I've been installing some Graphics, as I have done with many of my former cars, and finally finished my Project today. Here are some Pics, along with a list of Upgrades I've done to it:
Model: EX
Factory Installed Add-Ons:
- Nav Package (Backup Camera, Backup Sensors, etc.)
- EX Premier Package (Leather, Dual Climate Control, Heated & Cooled Seats, Panoramic Sun Roof, Spoiler, Side Rails, etc.)
- Interior Lighting
- Cooling Glove Box
- Power Driver's Seat
- Folding Mirrors
Upgrades:
- Had Dealer Remove Side Rails today. They are too thin to be of any real use, and get in the way when Entering/Exiting.
- Hood Deflector
- Mud Guards
- Hitch Kit
- Graphics
- Clear Bra
- Thick & Wide Steering Wheel Cover
- Locking Spline Lug Nuts
- All Weather Floor Mats
- Bike Rack Hitch Bar
- Cargo Carpet Mat
- Upper Body Side Graphics
- Rocker Panel Side Graphics
- Hood Graphics
- Tailgate Graphics
- Flag Graphics
After working on it over the weekend, here is the finished product: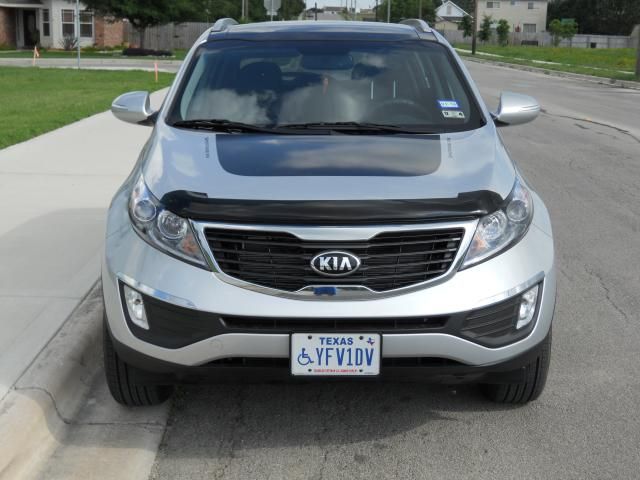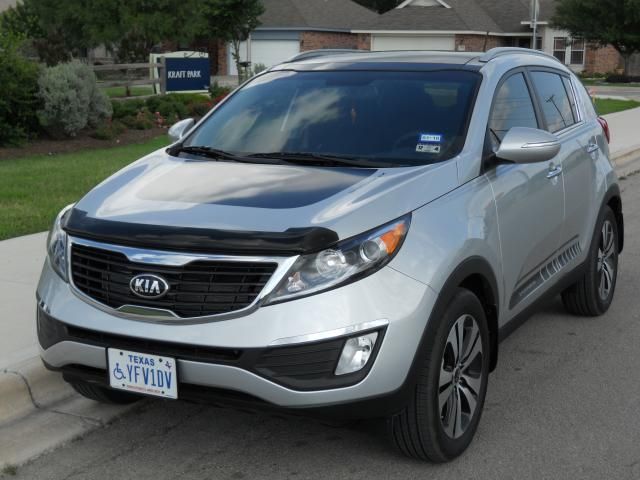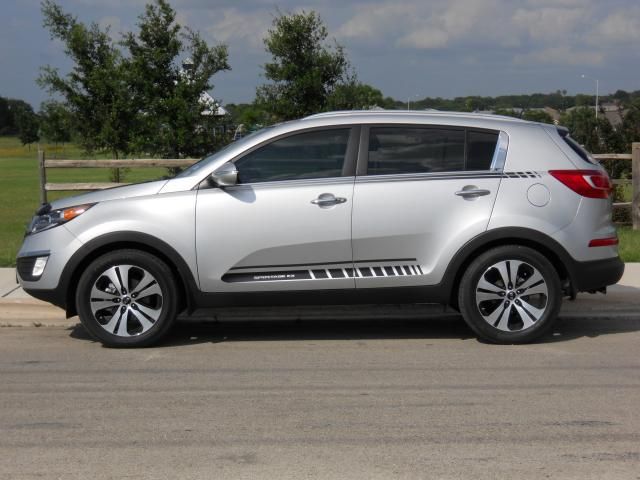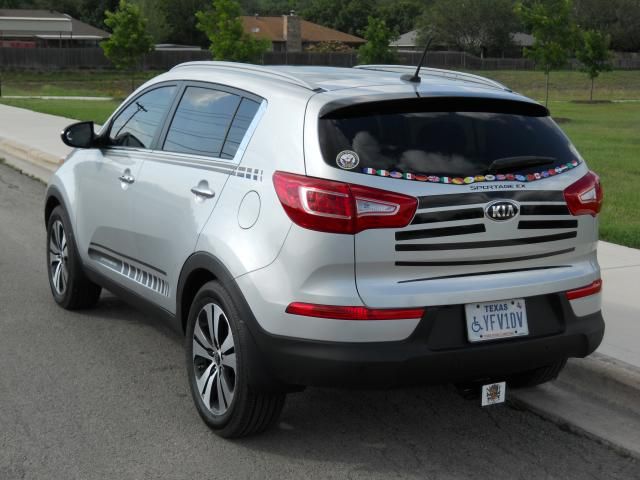 Pics Continued on Next Post!
Cheers!
BB