Newbie
Join Date: Mar 2008
Posts: 1
Gallery: 0
Mentioned: 0 Post(s)
Tagged: 0 Thread(s)
Quoted: 0 Post(s)
(Thread Starter)
CD/Radio Stopped Working - Not a fuse
---
I have a 2001 Rio and the radio / cd player stopped working. I thought at first it was a fuse. None inside were tripped, so I checked under the hood. Pulled some out to check, others just touched. All were fine. Even pulled the negative cable off the battery. When I turned the car back on the radio stared working again.
This has happened several times now, each time the radio seems to last a shorter period before it will not come back on again. Can't figure out exactly where/what is the solution, but it seems to be under the hood. Whethere it's resetting by removing the negative cable, a loose fuse, computer, I don't know.
Regardless, the clock always needs to be reset once it comes back on. And the radio will only come on or not when the car starts. Will not come on or go off while the car is on. At least this has been the case thus far.
No other problems exist. I'm going to have the battery and alternator tested, just to rule those out. But right now I'm at a loss.
Anyone have an alternative thought? Or better yet, a solution?
Thanks
Expert
Join Date: Feb 2006
Location: Whitby Ontario
Posts: 818
Drives: 2004 Kia Rio 2011 Kia Sorento LX V6 AWD
Mentioned: 0 Post(s)
Tagged: 0 Thread(s)
Quoted: 1 Post(s)
I would say remove the radio when it is not working and make sure you have 12 volts at the power supply. I'll find a wiring diagram so you'll know what pin it is on the plug.. If you don't have 12V there then you have a power supply problem.. If you do hve 12V then it could be the radio itself.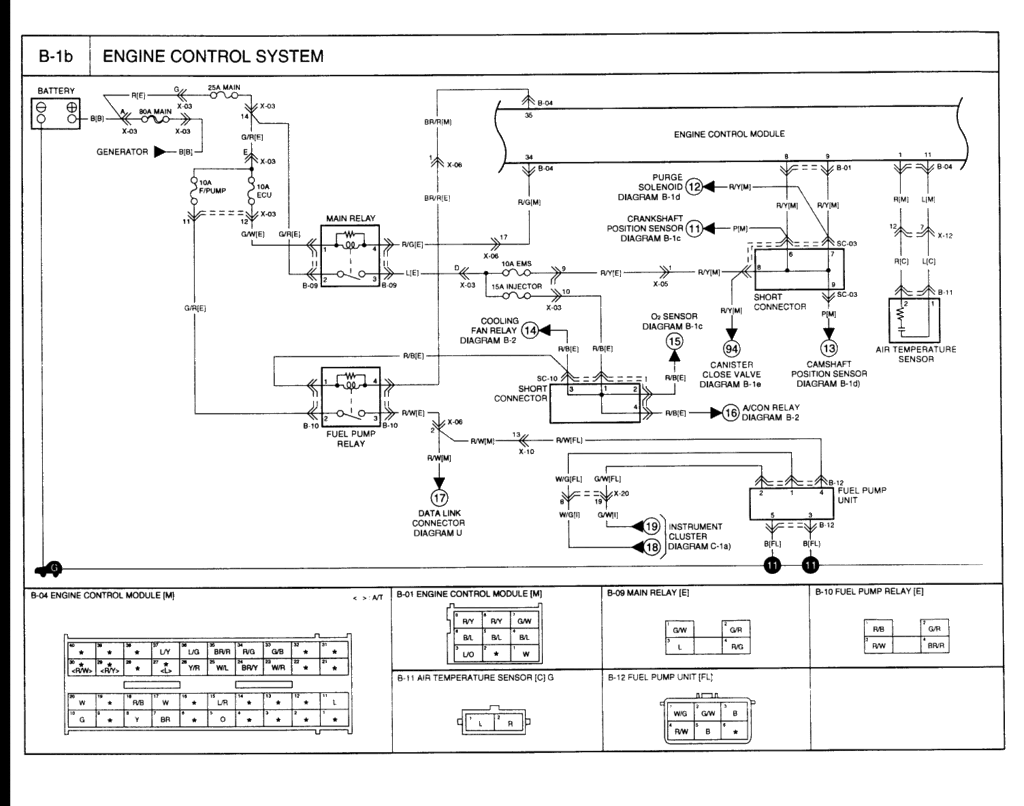 Here is a link to the wiring diagram.. After looking it over and reading you question again it may be a problem with the ignition switch.. But the power comes in on a brown wire with a red stripe.. If the radio stops working again take the radio out while it is not working and see if there is 12V there if not you have to trace it back to where you find that you have 12V and your problem will be there..
---
2004 Kia Rio - Garrett GT28R - 1.4 Bar
0-100mph under 13 seconds
How's that for Power to Surprise.
---
Last edited by 2004riotuner; 03-27-2008 at

02:55 PM

.
Currently Active Users Viewing This Thread: 1

(0 members and 1 guests)
Posting Rules

You may not post new threads

You may not post replies

You may not post attachments

You may not edit your posts

---

HTML code is Off

---